There's never been a better time to be the proud owner of a beard.
Whether you're still developing your budding facial fuzz or tending to a full beard, the web is packed with reputable brands offering a range of high-quality grooming products to suit your facial hair needs.
In a matter of clicks, you can now access everything from luxurious beard balms to precision beard trimmers and natural beard oils.
All you need to do is find the perfect products for that handsome face
Here at Mission Beard, we like to think that we know a thing or two about beard care products – so we've pulled together a list of 8 sterling beard grooming brands that you should be trying this year.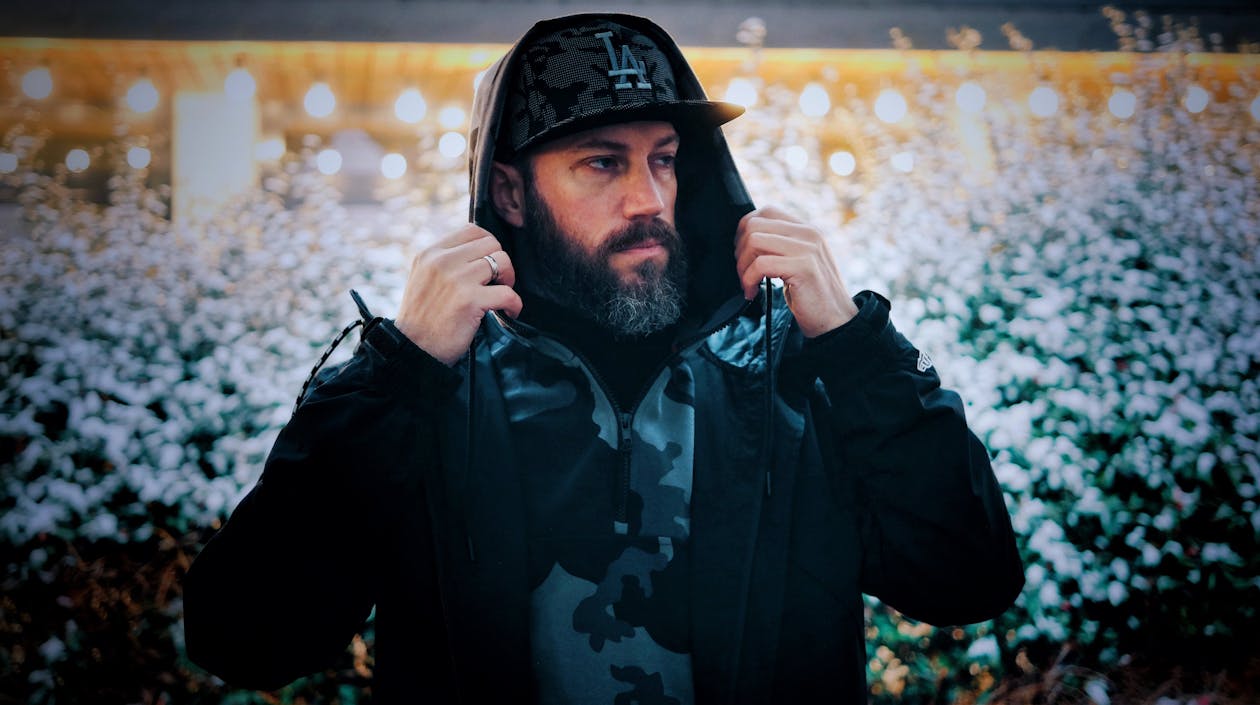 Our expert criteria
We take beard care very seriously, and so to help us curate this list of top-tier beard care businesses, we've pulled together the following criteria for our recommendations:
Product quality: are they made with high-quality, natural ingredients?
Product range: is there enough variety to choose from? 
Product effectiveness: do they do what they say they do? 
Now that we've covered our judging criteria, it's time for the main event.
Let's run through 8 quality grooming brands that can help you to maintain those beautiful bristles, hydrate those glorious hairs, and leave your beard looking (and feeling) better than ever.
The 8 Best Beard Care Brands To Try In 2023
Seven Potions 
Seven Potions is founded on a few core principles that include performance, quality, innovation, and sustainability.
(All great things for anyone looking to enhance their grooming game.)
The brand offers a range of beard products that are all produced with natural, cruelty free ingredients and designed to deliver the best possible results for your facial hair. If you're as interested in sustainability as you are in rocking a badass beard, Seven Potions is a great option.
Special shout-out to: their shampoo and conditioner products, which combine perfectly to moisturise and hydrate dry beards.
Captain Fawcett
Captain Fawcett provides discerning gentlemen with a wide range of luxury beard care products, created using recipes sourced from the eponymous Captain Peabody Fawcett himself.
The brand offers a number of quality grooming products, including their classic Barberism® Beard Balm (featuring intriguing notes of cedarwood and musk) and a delightful moustache wax that's designed to tame stray hairs and deliver a smooth finish.
Special shout-out to: the handmade Booze & Baccy Beard Oil that will keep your facial hair soft and silky with rich, nourishing ingredients.
Mission Beard
OK, so this may be a slightly biased addition to the list – but when we're discussing the best beard care products on the market, we can't help but throw our proverbial hat into the ring.
As our name suggests, we're on a mission to deliver superior beard products to our bearded brethren around the world. Every single one of our premium beard oils, beard balms, and beard brushes is created with the highest-quality ingredients and materials, helping you to develop and nurture your dream facial hair – and feel infinitely more confident doing it.
Special shout-out to: our Underdog Beard Oil (featured in GQ) that's packed with cherry-picked natural oils designed to hydrate, protect, and reinvigorate your beard hair.
ZOUSZ
ZOUSZ creates unique beard grooming products using potent, fragrant ingredients that give them an unmistakable scent. The brand focuses on crafting luxurious, sustainable, and distinctive products that move away from the status quo of beard care.
If you're looking for beard products that are a little bit different, ZOUSZ is a fantastic choice.
Special shout-out to: the Black Oud Beard Oil, a deluxe beard oil that contains exotic ingredients and helps to keep your beard soft and glossy.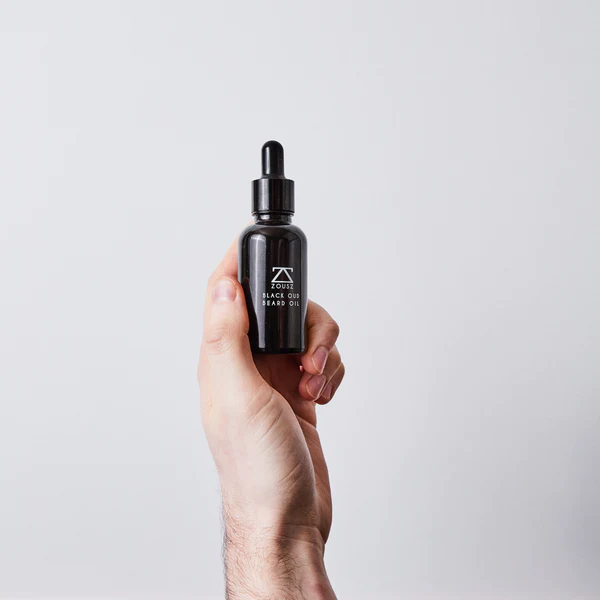 The Beard Struggle
The Beard Struggle is built around the idea of a bearded brotherhood, helping men to feel more confident and self-assured through top-notch beard care.
Whether you're looking for a deep conditioning beard wash or a versatile beard grooming kit, The Beard Struggle has everything you need to elevate your daily grooming routine. The brand also offers a unique range of scents, from 'Alfheim's Forests' (combining cedarwood and leather) to 'Viking Storm' (balancing rich notes of oakmoss and musk.)
Special shout-out to: the Warrior's Beard Balm, an all-natural and non-greasy balm that provides a firm hold while also protecting the skin beneath your beard.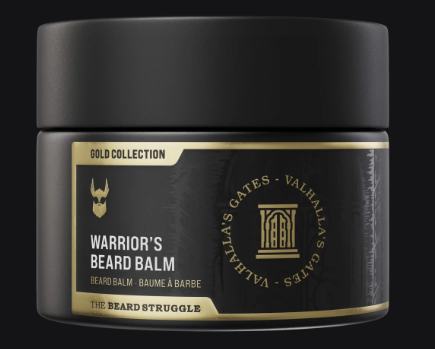 Scotch Porter
Scotch Porter is all about promoting self-care for men, encouraging them to revitalize and nourish their facial hair with affordable beard products.
The brand utilises several plant-based ingredients (including aloe, shea butter, and kale protein) to create beard balm and beard wash products that keep your bristles healthy and happy, while also looking after the skin underneath your whiskers.
Special shout-out to: their beard serum, which uses jojoba seed and avocado oil to keep your beard silky, shiny, and untangled.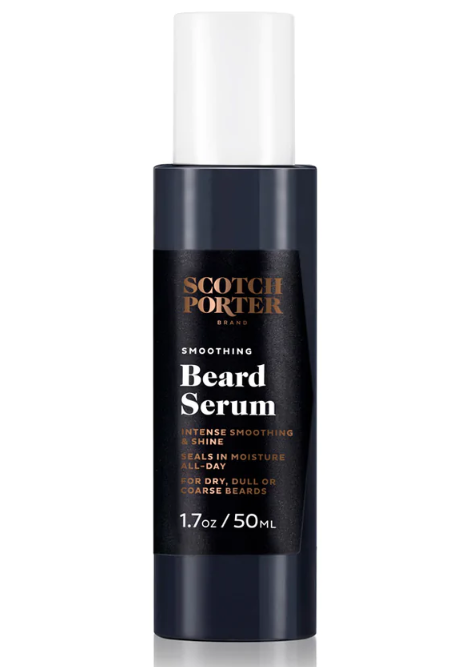 Honest Amish
Honest Amish brings old-school beard care recipes into the modern grooming market with 100% natural and organic ingredients.
The company's beard oil formula is brimming with vitamins and antioxidants, working to promote beard growth, prevent dandruff, and hydrate your skin. If you're searching for a grooming brand that's passionate about sustainability and trusted original recipes, Honest Amish is a no brainer.
Special shout-out: the Extra Grit Wax, which offers outstanding control and volume that make it one of the best beard wax products on the market.
ZEUS
ZEUS offers an extensive range of grooming products that help men to look, smell, and feel better than ever before.
Whether you're trying to encourage growth from a patchy beard or maintain a majestic set of thick whiskers, ZEUS has the right product for your beard grooming needs. The brand provides customers with some of the best beard oil and balm products available, with delightful scents and natural ingredients that make beard care a breeze.
Special shout-out: the Verbena Lime Beard Shampoo – because not all men want to smell like sandalwood and cedarwood all the time. 
The number of beard grooming brands and products available online can feel a little overwhelming sometimes – but if you stick with the trusted grooming gurus featured on this list, you won't go far wrong.